Running a successful restaurant or hospitality business can be extremely grueling.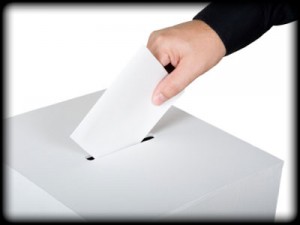 It takes more than just your passion to succeed. You have to be well prepared to avoid making painful mistakes along the way. Because at the end of the day, diners vote with their forks. And…you want them to vote for you.
To do so, your food business enterprise will need to emerge as a success. If you currently own or plan to own your own restaurant, small chef eatery, catering business or food selling dynasty here are a few good tips that will help you avoid some unnecessary pitfalls as you grow your successful food enterprise.
Make sure you have a sound business plan. A good solid business plan will help you to focus on your location, your anticipated customer base, and what measurable goals you'll need to make to turn a profit. While you may be an awesome chef or caterer, your ability to stay in business is also a function of your ability to control your costs. A business plan will help you to identify and track your goals and how well you are doing.
If you feel you lack an appropriate business skill set because your real love is your focus on your food, then be sure to retain the right lawyer to look over your business contracts and to conduct your contract negotiations.
You may want to create a Partnership with another individual or entity not just for and injection of money, but for sound business advice. Alternatively you may want to enlist the services of a business or restaurant consultant who specializes in the restaurant industry. This can be a good resource to develop your ideas or help you to implement a successful business strategy.
Develop good employee relations standards. Pursue a good understanding of your federal, state and local labor laws. You want to avoid unfavorable legal action taken against you by knowing how these laws affect the way you need to conduct your business on a daily basis.
Visit your local planning department in your municipality to educate yourself on applicable zoning, parking, signage, noise, sewage and other requirements that you'll need to know to cut through the red tape necessary to operate your business.
If you plan to serve liquor in your restaurant you'll need to protect your business investment by ensuring that you're properly protected from suits filed by 3rd parties for damages or injuries caused by patrons imbibing in your establishment. Invest in liquor liability training procedures for you and your restaurant staff.
If you incorporate these tips into the daily operation of your business, you will be well on your way to running a successful hospitality enterprise.
Keep you eyes on the prize and remember the big picture. Success won't just be measured in metrics alone but will be expressed with the people connections you make with your food. Now go out there and get your votes. After-all, you're most likely to succeed.
http://pennsylvaniawineryandhospitalitylawyer.com/wp-content/uploads/2016/10/44222-300x169.png
0
0
Judy Young
http://pennsylvaniawineryandhospitalitylawyer.com/wp-content/uploads/2016/10/44222-300x169.png
Judy Young
2010-10-28 12:00:04
2010-10-28 12:00:04
Will Your Pennsylvania Restaurant Or Hospitality Business Be Voted Most Likely To Succeed?