Last week, I had the very good fortune of traveling to San Antonio Texas to attend Law Seminar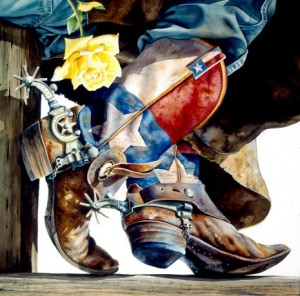 International's Winery and Wine Law Distribution Conference. (You should know right off that I previously resided in Texas for 13 years but have long since moved from the state). While things had very much changed, the best of my memories of Texas still remain the same. I soon realized upon my arrival why it was that of all the places I've ever lived (KS, Mo., Oh, TX, NY, PA) I always enjoyed my time in Texas the most. There's much to be said about "southern hospitality". I was barely off the tarmac when I took note of how everyone in the airport was more than helpful to assist me in getting to my right destination.
Upon my arrival to the hotel, I quickly discovered that my hotel was conveniently located two blocks away from San Antonio's famous River Walk and the Alamo.   Unable to resist grabbing some real authentic Texas Mex (hint hint Taco Bell), I quickly tossed my heels aside, donned my nikes and headed straight for the River Walk. There I found a quaint restaurant called The Original Mexican Restaurant.  I ordered my very favorite Tex Mex meal–cheese enchiladas, refried beans, spanish rice and guacamole.   Despite the fact I found myself over dressed and melting from the heat, my momentary discomfort was offset by an extremely attentive wait staff who were eager to please. The congenial waitstaff waited on me hand and foot while a trio of Mariachi singers enticed me to chip in for a song.   A tough negotiation later, we settled on the $5 dollar rendition of a serenade of the "Yellow Rose of Texas". With a big smile on my face watching the passerby's and tourists pausing to listen, I quickly emailed a 30 second iphone video of my personal serenade back home to my kids.  Predictably my children responded with giggles and text messages to each other saying "Mom's down in Texas on a roll". (Meanwhile I was momentarily kicking myself for at least not extending my visit another day longer). I enjoyed the rest of my evening and planned for my highly anticipated conference the next day.
Day 1 of the conference was everything I hoped it would be and more. I started my day putting a name with a face with conference planner Bonnie Clark of Law Seminars International. Bonnie and I had previously spoken on numerous occasions from different coasts (she's in Seattle) with her assisting me with useful information about the conference and the industry players.  Arriving at the registration desk and formally identifying myself, there was Bonnie.   We were like two kids in a candy store. Bonnie and I smiled, hugged each other and delighted in the fact we were able to finally personally meet after many coast to coast emails and phone conversations.
Two hours into the morning session, I was convinced that  Day 1's agenda was well worth the investment of time, resources and money. Program event co-chairs were Lou Bright, General Counsel of the Texas Alcoholic Commission, and Kimberly Frost, a very able regulation attorney at Jack Martin & Associates.    Attendees at the conference included not only attorneys with interest in wine law, but winery owners and operators as well. Lou proved to be the voice of authority as most everyone in the room seemed to know him. I found him to be very colorful, knowledgeable, and warm.   Lou Bright's passion about the wine industry and his eagerness to help his regulatory clients through a very complex process was obvious.  The morning's agenda included modules on Setting Up Business Partnerships, Employment Issues for the Wine Industry, Water Rights, Brands, Trademarks, Labels, Selling Wines Online, and Legislative Updates. Speakers arrived from Texas, California, Illinois and other parts of the country to educate the attendees on the latest hot topics and emerging trends in the industry.   It was great to actively participate in the back and forth exchange between regulatory leaders, winery owners and legal community participants with different points of view and perspectives.
By meal-time, things got even more rewarding as I was invited to join attendees, Ken Feagins, Esq. founder of Gaucho Wines, LLC and Haile do Valle Peixoto Director of Gaucho Wines. The three of us hit the road and ended up on a BBQ mission finding ourselves at the infamous County Line BBQ. (Again, now I know why I missed Texas). Ken, a resident of Oklahoma and Haile a resident from Montevideo-Uruguay were launching an import/export business specializing in wines from Uruguay. We engaged in a lively conversation about the permitting process in the context of the import export process. After our meal, we all agreed to stay in touch. Ken suggested we take pictures of ourselves on our iphones so that when we call, we'd have a face to put with the name. (I'll remember that tech savvy tip for future reference).   By the end of Day 1, most all the attendees were commenting on how great the conference was going. (Kudos to LSI).
But the best was yet to come. A blind tasting was planned for the evening. Attendees were invited to bring a Texas wine to the tasting. While running out to buy a Texas wine (I bought a Peregrine Hill 2008 Cabernet Sauvignon), I wondered how much fun it would have been if a Pennsylvania wine could have been included in the tasting. Ken Feagins commented on how much he would have liked to have seen a Uruguay or Oklahoma wine in competition as well.   We were just a few of the attendees crossing interstate lines and therefore could not bring our state's wines.
The Wine Tasting was great fun. Many of the winery owner attendees brought wines from their estates. We each were given a questionnaire to fill out quick facts and points of interest in the Texas Wine Industry. The winner would be announced the following day. Tables were set up across the room with various red and white varietals tucked nicely in brown bags next to plenty of food choices to clear our palettes and spit buckets nearby.  This proved to be a great opportunity to get acquainted with other attendees.  There were awesome stories and great tales being told by some of the attendees on how they made their entree into the winery business.   My favorite story came from Ronald F. Yates, owner of Yates Law Firm. He was a lawyer/winery owner and told his personal story of how he happened into a purchase of a seller -financed winery two years ago.
But the day would not be complete without my having met winery owners Alphonse A. Dotson and his wife Martha Dotson.  Mr. and Ms. Dotson are owners of the AVA Hill Country's Certenberg Vineyards. To my surprise Mr. Dotson, a 6 foot 4 former professional football player and I soon discovered we had "Kansas City" in common.   I being born in Kansas City and he having signed with the Kansas City Chiefs, we chatted about our love for the infamous Ollie Gate's famous Gates and Son BBQ chain restaurant.   Of course we got a good laugh out of the fact that he spent time with Mr. Gates, while I was tooling around in high school with Mr. Gate's kids.
As a Day 2 speaker, Mr. Dotson spoke on the challenges of  Texas Agriculture, mother nature's climate curve balls and how both impact the viability of Texas wineries and the wine industry.  Mr. Dotson shared  a very compelling story of a three days and three nights toil one easter weekend utilizing his entire water reserves to protect his vineyard from an unexpected freeze.  By late afternoon, our guest speakers were covering topics ranging from how to survive a TTB compliance Audit to Finding Money to Finance Your Winery. The day was not complete without Chicago Illinois Director Steve Gross of the Wine Institute covering the hot topics of Shipping Compliance and the State of the Nation.  Director Steve Gross and I later spent some time discussing the fact that Pennsylvania was still one of 18 states in the nation with no direct to consumer shipment laws and where he thought litigation and legislative actions on the issue currently stand.
Finally the day ended with the annoucement of the winners of the Wine Tasting.  That ended up being a tie between the only two attendees who took the time to write about the wines as opposed to drinking them.  Their prize of course was a bottle of Texas wine!
All in all, it was an action packed conference that fulfilled its every promise of providing up to date information from recognized experts in the field of wine law.  It was a vibrant and stimulating exchange of information that left me wanting more.   I met a lot of wonderful folks with whom I hope to forge long lasting business relationships in the future.
As I boarded my plane back to Philadelphia International, I reflected yet again on how happy I was to be in a position to have married my passions for wine and law.   It was hard to think of my experience as work.   And while I was happy to be returning home, I couldn't help but noticed that I was still humming "The Yellow Rose of Texas" in my head.   So I turned on my iphone and watched those mariachi players once again, taking my Texas memories with me.
As for Pennsylvania winery and hospitality owners, I'm back in the saddle, locked and loaded with new information and emerging trends of interest to post that you may find useful to your winery, wine and hospitality based businesses.  Do stay tuned.
http://pennsylvaniawineryandhospitalitylawyer.com/wp-content/uploads/2016/10/44222-300x169.png
0
0
Judy Young
http://pennsylvaniawineryandhospitalitylawyer.com/wp-content/uploads/2016/10/44222-300x169.png
Judy Young
2009-10-13 17:44:59
2009-10-13 22:27:08
Wine Law, Wineries and the Yellow Rose of Texas