Nothing can replace the feeling of euphoria that comes with selling that first of bottle of wine made from grapes you crushed yourself or perhaps serving that first entree in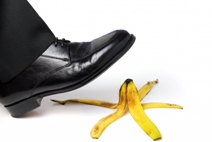 the restaurant you worked for months to open. Yes, dreams of owning your own winery, restaurant, or hospitality business can be realized even in today's tough economy. Why? Because a new wealth economy will come by the growth of small businesses. Much of this growth engine will be fueled by new businesses, many of which will be in the wine and hospitality industry.
But Rome wasn't built in a day. And neither was Apple or Comcast for that matter. Succeeding at your dream of building your own restaurant or hospitality business starts by planting the seeds of good leadership and sound business infrastructure. As an owner in control of your business, you quickly come to know that everyday decisions aren't made on guts alone. They are founded on sound decision making in order to avoid financial and legal pitfalls.
Here are a few good tips you'll want to consider to when building your winery, wine or hospitality business that will help you avoid these pitfalls:
Prepare Your Business Plan For Your Winery Or Hospitality Business:
Rather than planning as you go, execute. Create a Business Plan that details your
business strategy to determine where your business is headed in the future. Identify
measurable goals and business tactics that will guide you.
Establish Early On The Ownership Structure Of Your Winery Or Hospitality Business:
Choose the business structure that is right for your business. Whether you're a
Sole Proprietorship, Limited Liability Company, or Corporation, choosing the right
business structure that's a fit for your business is key. In doing so, seek legal counsel
when necessary to assist you in making the right business choices.
Read Your Contracts:
Do not sign agreements you do not read. You may be presented with contract
agreements from your suppliers, vendors and speciality suppliers for products that
make your business unique. Consult with legal counsel to read your contracts and
advise you of the risks associated with various contractual provisions.
Maintain Good Record-Keeping:
Good record-keeping shows the quality of your company to future investors. Due
diligence is necessary to maintain good corporate formalities. Maintain policies
outlining your internal practices on check signing, accounts payable and financial
reporting.
Seek Legal Guidance When Franchising:
Many aspiring restauranteurs often look to buy a franchise when breaking into the
food and wine business. Franchising is not a guarantee of financial success. While
instant branding comes with franchising, there are also numerous costs associated
with franchising that you may not have contemplated. The U.S. Small Business
Administration provides guidance on answering common questions about franchising.
Before entering a franchise relationship, you will need to consider what opportunities
best suit your needs and interests.
Is there a winery, wine or hospitality business in your future? If so, join the new wealth economy, get your business on and watch your step!
http://pennsylvaniawineryandhospitalitylawyer.com/wp-content/uploads/2016/10/44222-300x169.png
0
0
Judy Young
http://pennsylvaniawineryandhospitalitylawyer.com/wp-content/uploads/2016/10/44222-300x169.png
Judy Young
2010-08-10 16:48:44
2010-08-10 16:48:44
How To Build Your Winery, Wine Or Hospitality Business While Avoiding Legal Pitfalls