One of the most difficult factors to comply with when forming a Limited Liability Corporations (LLC) is to remember that you and your business are not the same. This is especially significant for LLC's that have a single member or handful of members.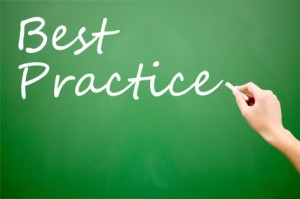 As the LLC owner, you are distinguishable now as the Agent of the LLC. Thus, when signing contracts and other business documents, you should do so on behalf of the LLC and not as an individual. This can sometimes be difficult to remember if you have grown out of your role as Sole Proprietor or Partnership, and have transitioned into a LLC.
In order to maintain the maximum protection of personal liability that your LLC provides, you will want to maintain this important legal distinction. Failure to do so may put you into a position where a judge may determine that you are personally liable for the debts of your restaurant, winery, or wine based based hospitality business. Adherence to this best practice will help to shield the members of the LLC.
Forming the habit of maintaining best business practices will ensure the success your hospitality business.
http://pennsylvaniawineryandhospitalitylawyer.com/wp-content/uploads/2016/10/44222-300x169.png
0
0
Judy Young
http://pennsylvaniawineryandhospitalitylawyer.com/wp-content/uploads/2016/10/44222-300x169.png
Judy Young
2013-09-07 14:38:52
2013-09-07 14:41:04
A Best Business Practice For Your Pennsylvania Hospitality Business