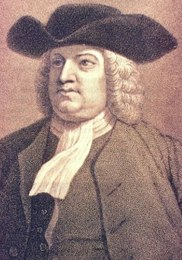 I'm still amazed at the number of times I've met new people and engaged in a conversation about Pennsylvania's wine industry only to find them quite surprised to discover that Pennsylvania wineries are serious industry players that are here to stay.
I get a certain level of enjoyment steering their minds off of California and New York wine regions. Instead, I use the opportunity to speak about Pennsylvania's rich wine history. It's a history that dates as far back as 1683, when William Penn first planted vinifera vines. I also get a kick out of letting them know that it was a 1793 meeting of the American Philosophical Society that records America's first commercial vineyard in Pennsylvania as proposed by Frenchman Peter Legaux to encourage the domestic production of grapes, wines and knowledge of viticulture.
Then… there's the law! In 1968, the State legislature enacted the Pennsylvania Limited Winery Act . The Pennsylvania Limited Winery Act was the beginning of commercial winemaking in Pennsylvania. It allowed for the establishment of wineries, which currently have a production limit of 200,000 gallons annually. The law also permits the operation of retail sales locations and direct sales to businesses and individuals. Many states in the U.S. now model their state's legislation on Pennsylvania's Act.
But the best is yet to come! Surprise! Surprise! Surprise! They soon learn that Pennsylvania is now home to about 120 licensed wineries and 150 grape growers producing approximately 14,000 acres of grapes! Together these Pennsylvania wineries contribute over $600 million dollars in commercial activity to the State.
Pennsylvania's wine industry is the fastest growing segment of the State's agricultural community. New world growers recognize that Pennsylvania's unique climate and attributes allow them some of the best growing conditions to compete on a world level with new varietals appealing to the American palate.
Today, the Pennsylvania wine industry has grown in production. The State ranks fourth nationally for grapes grown and eighth in the nation for its wine production.  This growth has positioned Pennsylvania at the forefront of the U.S. Wine Industry. Pennsylvania's vintners maintain a well established reputation producing a vast array of award winning varietals gaining critical acclaim nationally and internationally.
So, the next time you have that conversation with friends about distinctive wine regions and those inquiring minds want to know…skip California and New York. Boastfully, tell them about Pennsylvania's wine industry and don't forget William Penn.
http://pennsylvaniawineryandhospitalitylawyer.com/wp-content/uploads/2016/10/44222-300x169.png
0
0
Judy Young
http://pennsylvaniawineryandhospitalitylawyer.com/wp-content/uploads/2016/10/44222-300x169.png
Judy Young
2009-08-28 10:34:15
2009-08-28 11:51:32
Pennsylvania Wine and The Law: Hey William Penn! Pennsylvania Inquiring Minds Still Want to Know